Prize Drawing Winner
I'll jump right to the winner of the drawing for Kate Crane's Art Journaling DVDs. I numbered the comments in order omitting any double entries of which there were 4 leaving 74 entries. The random number generator picked #23 which belongs to
Taluula
!
Congratulations Taluula!
And many thanks to Kate and the publishing company Traplet for sponsoring the prize. I'll email Taluula with the details!
Other Stuff
This is NOT my work . . . had to share some pieces from my Creative Team today . . .
From Amy Kubisiak Nieman of
Paper and Gluestix
. . . I love to show how digital image kits can be used in cut and paste work. Though I don't have time to work cut and paste often any more, it is where my roots lie . . . you never forget your first love.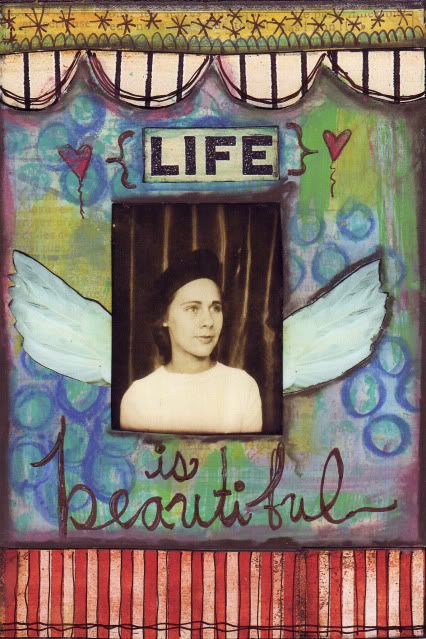 copyright Amy Wallis 2011.
from Mary Bailey of
Miles Beyond the Moon
copyright by Mary Bailey 2011.
From Melissa of
Honey Girl Studio
. . .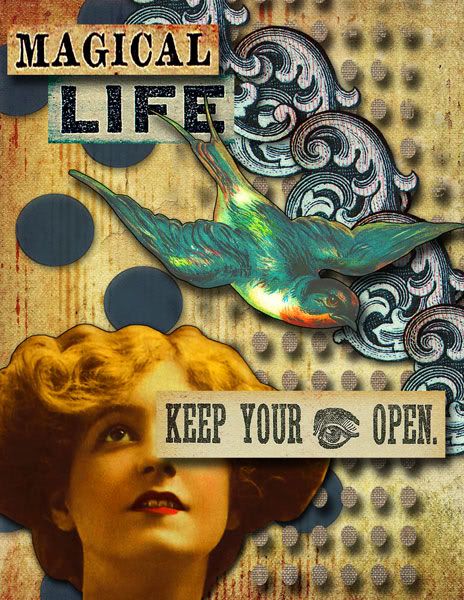 copyright by Melissa Ustik 2011.
Here are the new kits . . .
The previews are linked to the shoppe and Etcetera is also available in a printable jpg sheet version (not linked).
Etcetera
And So On . . .
Here's a little piece from me. I'm rusty! It's been almost 3 weeks since I made something.
It's Personal
copyright by Marsha Jorgensen August 2011. All rights reserved.
Everything from my own image kits. Tumble Fish Studio kits used: Etcetera, And So On . . . , Jolie Papiers, and Journal Papers 2.
Would you like to win my NEXT new kit before it's released to the public?
I've got something special planned using images from the public domain - restored, altered, colored, and extracted images. If you'd like to win this kit, just comment this post and sometime in the next few days, you'll get the next new kit before anyone else! Drawing ends at midnight Wednesday, August 24th. Each person will only be entered once and only those with some kind of blog or link to their work will be eligible to win.