I am in luuuuuurve! I just absolutely adore Paint the Moon Photoshop Textures and Actions. I am still teaching myself digitally and use Photoshop Elements 7. Annie's actions make it so easy to adjust work in magical ways! I played with just one of a huge bundle I downloaded this morning . . .
I have ten million things to do today, but couldn't resist a few minutes to play. Here's the link if you're interested in Paint the Moon . . .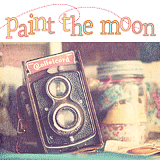 Also, have my own Facebook Page now . . .
HERE
I've just gotten started with it so be sure to "Like" me if you're on FB and watch for more to come!
Have a great weekend everybody!